October 30, 2013
A multi-disciplinary research team working off Lord Howe Island has combined habitat mapping and seabed sampling, including the first description of life in the sediments (infauna) across the Island's shelf, to better understand and predict which seabed communities occur where, and how they might change in future.
The team of geologists, biologists, taxonomists and acousticians included scientists from Geoscience Australia — a NERP Marine Biodiversity Hub partner — and external agencies, including the University of Wollongong, with support from Australian museums.
Recently published in Estuarine, Coastal and Shelf Science, the 2008 RV Southern Surveyor survey combined seabed habitat mapping using high-resolution multibeam sonar, with fine-scale surveys of seabed sediments and the life they contain, to characterise the Island's shelf environment, which was previously poorly known.
The study revealed that increased distance from the Australian mainland was correlated with reduced biodiversity and species abundance. At more local scales, the research identified three distinct shelf zones — the outer shelf, a drowned lagoon and a previously unknown relict reef that encircled the Island — which were strong predictors of seabed community structure and function.
While a diverse infaunal assemblage was recorded, the numbers of marine species living in the sediments was relatively low, with the nature of the sediments themselves and local habitat formations, such as raised reefs, good predictors of the abundance of individuals and finer-scale patches of high or low diversity.
The outer shelf — which featured raised, rocky areas — was found to contain 69 percent of the sediment infauna recorded in the survey; the relict reef, with its lower structures, 22 percent; and the harsh, moving-sand habitats of the drowned lagoon only 9 percent.
According to Dr Scott Nichol, a theme leader with the Marine Hub, the research demonstrated the use of a group of physical variables as indicators or "surrogates" for the biological communities likely to be found there.
For example, raised areas on the outer shelf were found to be good surrogates for communities of suspension feeders, with highest levels of infaunal diversity.
By knowing which areas are high ground (reefs) and which are moving sand, it allows us to identify where the areas of relatively high biodiversity are. Managers can then prioritise which areas need to be protected and monitored.
The survey recorded 1,965 specimens — including crustaceans, polychaetes and echinoderms — from 131 species, many of which were rare and endemic and appear to be new to science.
According to the research paper, even the most dominant species, an omnivorous amphipod, is a new species from an undescribed genus and, possibly, an undescribed family.
The research is continuing with the same team of scientists recently completing a subsequent survey of a reef that surrounds nearby Balls Pyramid, with similar findings to those at Lord Howe Island.
In addition, Cruise Chief Professor Colin Woodroffe from The University of Wollongong is using the survey at Lord Howe Island — the southernmost coral reef complex — to better understand the response of corals to past climate change and how they might respond to increasing ocean temperatures.
The Lord Howe Island marine area was listed as a World Heritage Area in 1982, a Marine Park in 1999, and a Commonwealth Park in 2000. The broader area was declared a Commonwealth Marine Reserve in 2012.
Results of the survey are being applied on a daily basis by marine park managers who have developed habitat maps from the bathymetry maps produced, Dr Nichol said.
---
Further reading
Brooke BP, Woodroffe CD, Linklater M, McArthur MA, Nichol SL, Jones BG, Kennedy DM, Buchanan C, Spinoccia M, Mleczko R, et al. Geomorphology of the Lord Howe Island shelf and submarine volcano. SS06-2008 Post-Survey Report. Geoscience Australia; 2010.
---
Images
New high-resolution seafloor map of Lord Howe Island shelf produced using bathymetry data collected in 2008 on Southern Surveyor Survey SS06/2008 (reproduced from Brooke et al. 2010). Inset map shows the nautical chart for this area prior to the survey.  Images:  Geoscience Australia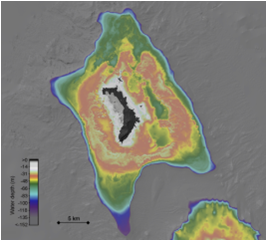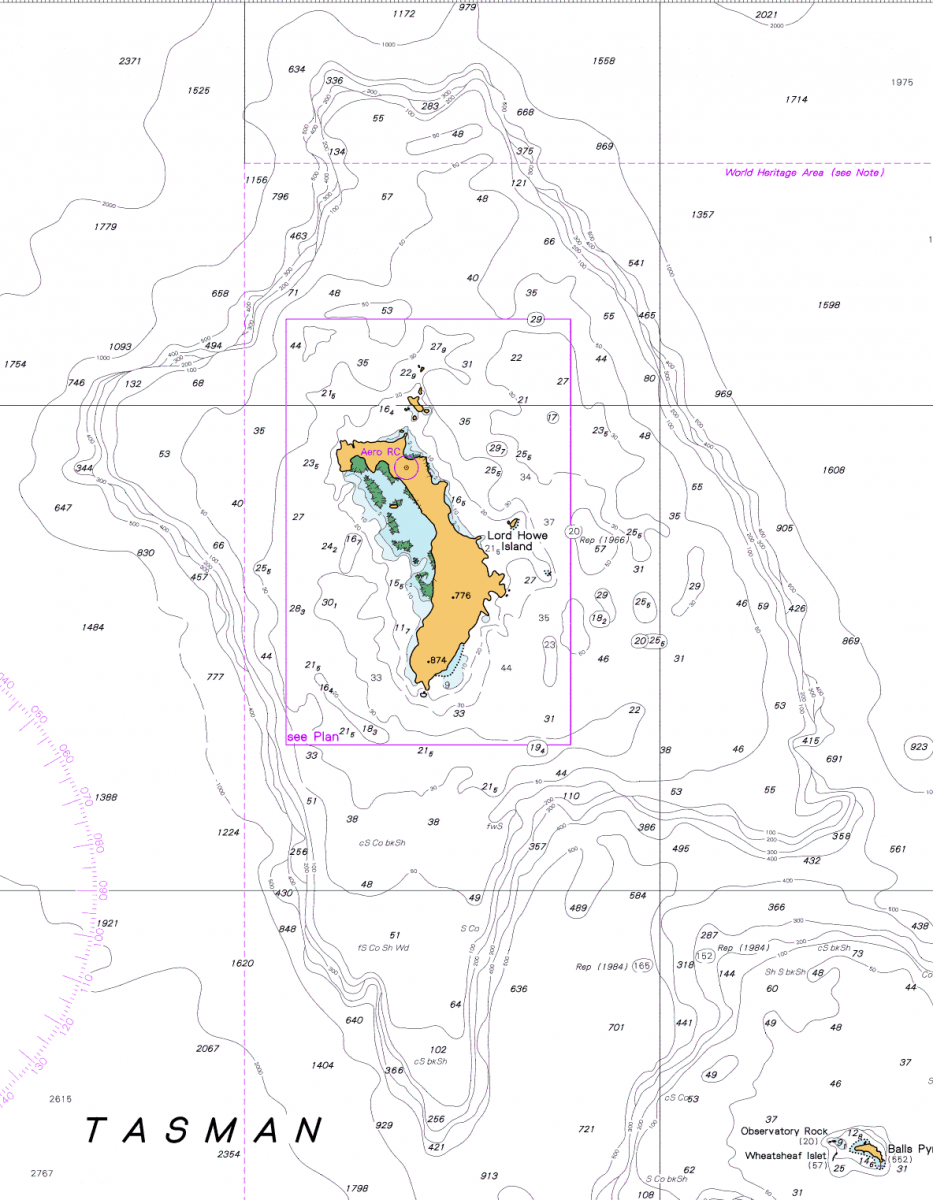 Example of the most abundant infauna collected on the Lord Howe Island shelf survey in 2008,  an Amphipod identified as Maeridae sp. — a new species to science.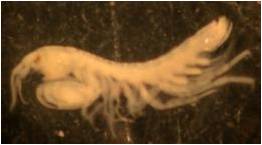 ---
Contact
Dr Scott Nichol, Geoscience Australia