November 28, 2018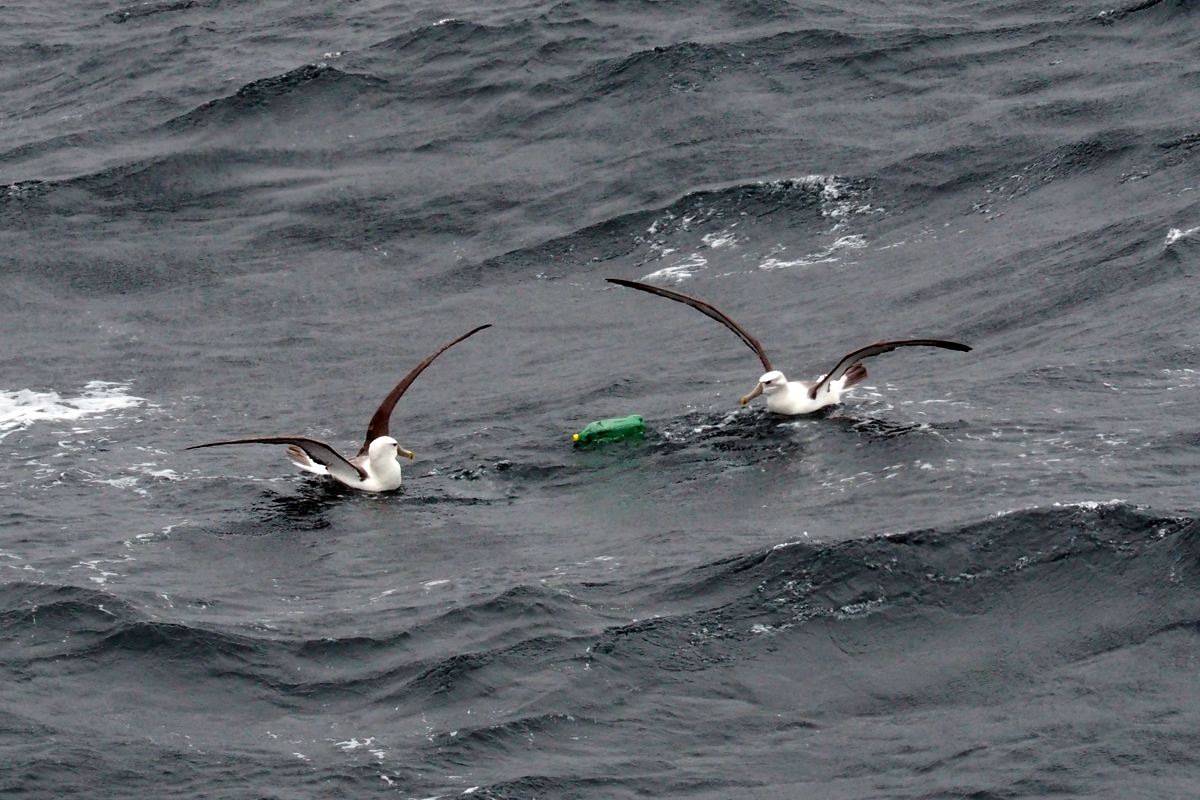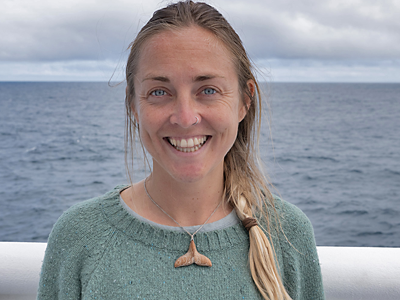 Day 6: Onboard communicator, Bethany Green
On Saturday 24 November, some 45 nautical miles south of Tasmania, Investigator's seabird and marine mammal observation team made an alarming discovery. Just off the port bow, a Shy Albatross was shaking an orange shredded balloon with a trailing plastic string.

"At a passing glance, the shredded balloon could easily be mistaken for a squid or a jellyfish," marine biologist and observer Alice Forrest said. "The albatross flew off with the balloon in its beak, and thankfully dropped it a minute later."
Earlier that day the team had photographed several albatross interacting with a plastic bottle: circling it, picking it up and tossing it between them.

"For many people, marine debris is an abstract concept," Alice said. "It's out of sight and out of mind. But these images are tangible; something we can share with the public.

"Unfortunately, observations such as this one are unsurprising. I have been working in plastic pollution for several years now and the extent of the problem is striking. It is everywhere: from the very deepest ocean, to Antarctica, to the most remote islands in the world."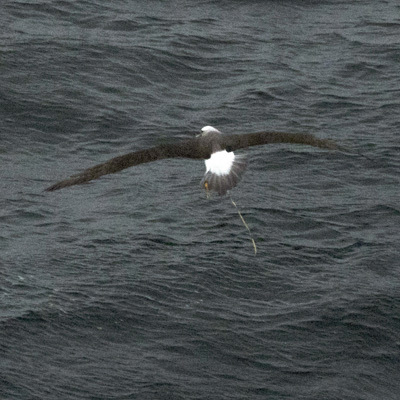 Alice said reports of negative interactions between seabirds and plastic had been increasing in the past few decades, with seabirds appearing to confuse the floating objects for prey.

"Frequently these birds will starve as they fill up with bottle caps, cigarette lighters, toothbrushes, and other plastic items which we use briefly, but which can last forever and often end up in the ocean environment," she said.

"Seeing it occur in a wild and pristine place such as this, and with a creature so incredible and well adapted to this lifestyle is always very shocking and disheartening."

The presence of macro-plastics in the Southern Ocean ties into the global debate surrounding the problem of plastics in our oceans.
The number of plastic particles in the world ocean has been estimated at 5.25 trillion, weighing 268,940 tons. Additionally, tremendous amounts of plastics and other debris descend from the sea surface to the deep sea. Plastic bags have been observed in the deepest ocean trenches, and this Investigator survey has encountered rubbish on the seafloor: in the beam trawl and on camera.
In Australia, steps have been taken to address this issue on a national and state level. Some major Australian supermarkets have phased out plastic bags. In New South Wales, the law prevents the release of more than twenty balloons at any one time, while on the Sunshine Coast the intentional release of helium balloons into the atmosphere has been banned since 2011. Globally, the European Union intends to ban all single-use plastics by 2021.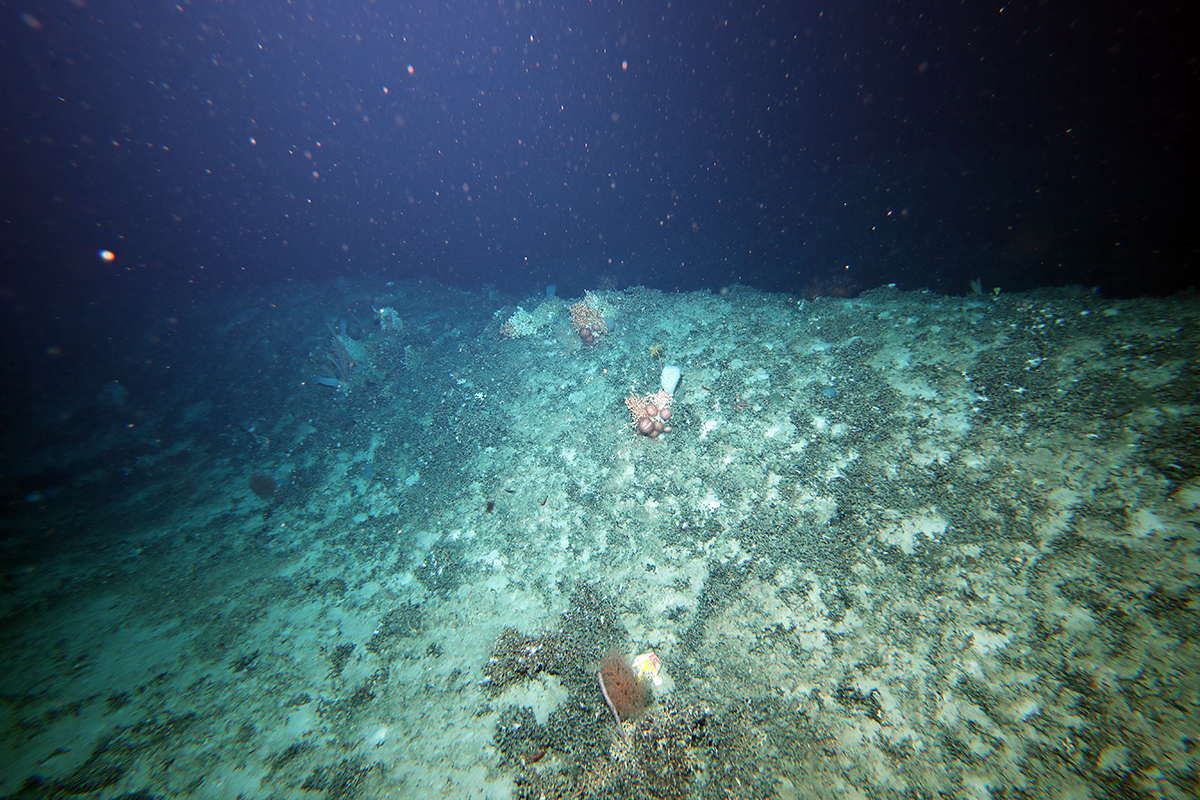 "While legislative change is both important and valuable, it can be a very slow process," Alice said. "Simple, individual lifestyle changes – such as buying a reusable drink bottle instead of a single use one – can make a huge difference.
"It is both important and positive to realise how much of an impact every individual can have in this fight to protect the albatross, and more broadly, the ocean."

Observations of the distribution, abundance and variety of macro-plastics made by the seabird and marine mammal team during the seamounts voyage will contribute to a global understanding of the scale of plastic pollution.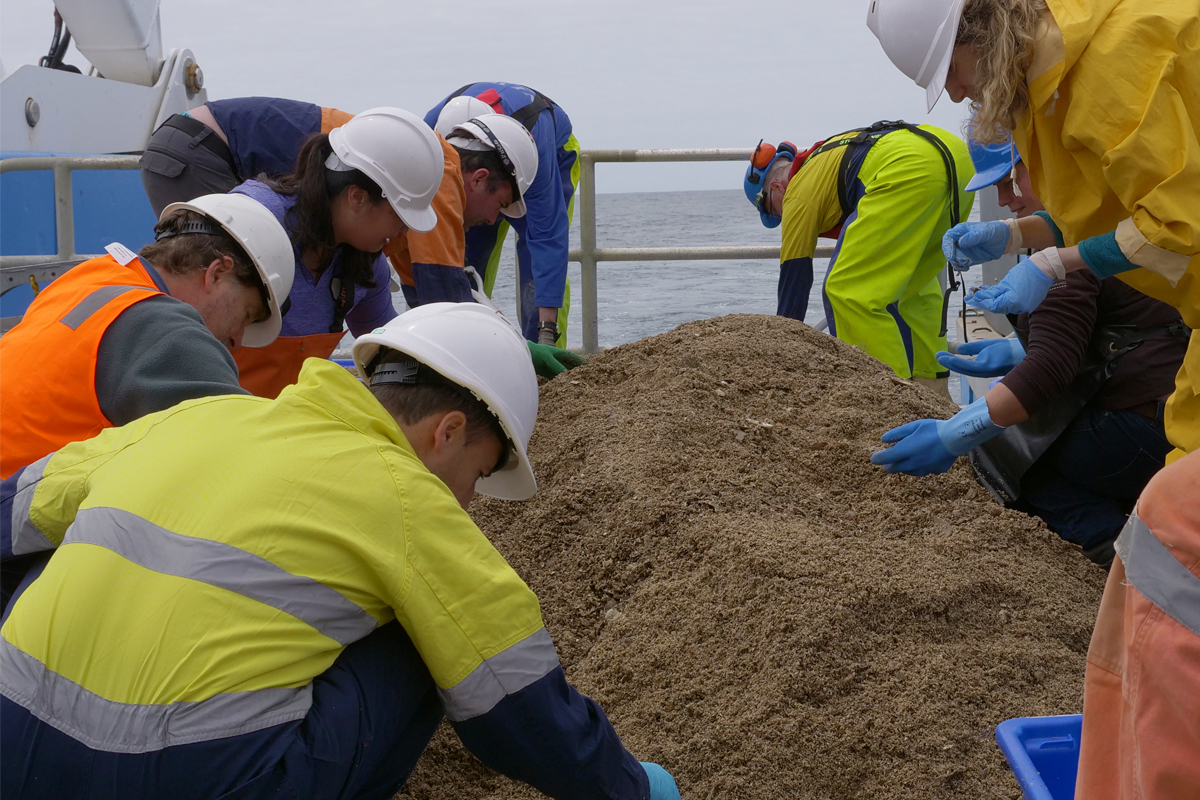 Voyage date:
Wednesday, November 28, 2018