November 23, 2018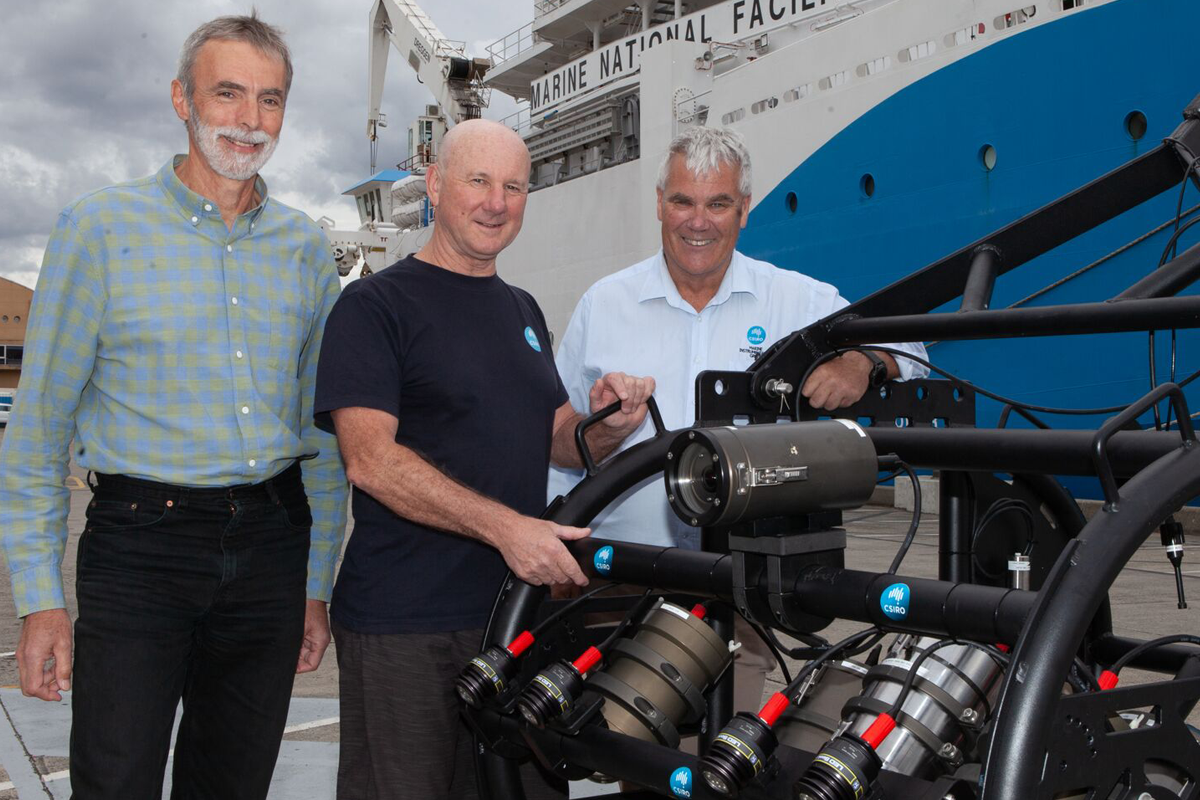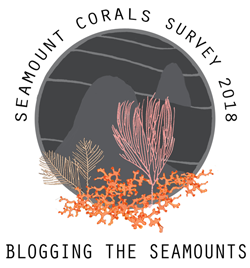 MEDIA RELEASE, 23 November 2018
Scientists and Australian Marine Park managers departed from Hobart today to survey deep coral reefs and a rare aggregation of spawning eels at underwater mountains or 'seamounts' off Tasmania.
The four-week voyage on CSIRO research vessel Investigator will produce the most comprehensive maps of deep-sea coral habitats in Australian waters, including those protected in Australian marine parks.
"A cluster of more than 100 seamounts south of Tasmania hosts deep-sea coral habitats that are as biodiverse as any in the world," chief scientist on the voyage, Alan Williams of CSIRO, said.
"The seamounts provide a foothold for animals such as corals and sponges amid the shifting sediments of the seafloor.
"Unlike tropical corals, these cold-water corals live 700–1500 metres beneath the surface, and don't need sunlight and algae to survive; instead they filter particles of food from passing currents.
"One of the coral species forms large areas of a dense, reef-like matrix inhabited by countless other animals such as sea stars, crustaceans, worms and fish."
Seamounts attract commercial fish species such as Orange Roughy, and some have been repeatedly fished, causing damage to coral communities under the fishing tracks.
Several of the deeper seamounts off Tasmania were voluntarily set aside for protection by the fishing industry in the 1990s.
They were subsequently incorporated into Australia's first deep-water marine reserve and now are protected in the much larger South-east Marine Parks Network, managed by Parks Australia.
"We're very pleased to be partnering with the Marine National Facility and CSIRO on this remarkable voyage,' head of the Marine Protected Areas Branch at Parks Australia, Jason Mundy, said.
"Parks Australia manages the world's largest representative network of marine protected areas and voyages like this are critical to building our understanding of the status and health of marine parks.
"The information collected on this voyage will help Parks Australia evaluate our management approach and guide future decisions.
"Rigorous science and robust management provides the foundation for delivering environmental and social benefits for all Australians."
The survey will re-sample seamounts in the Huon and Tasman Fracture marine parks, to see how the coral reefs have changed following 20 years of protection from fishing.
"We'll be using cameras specially designed and fabricated by CSIRO to take close-up imagery at depths of 700–1500 metres, and estimate the condition and recovery of the corals," Dr Williams said.
"We will also return to 'settlement plates' positioned on previously fished areas of the seafloor a decade ago to look for signs of new coral growth."
On a previous seamount survey, Dr Williams and his colleagues sampled a massive concentration of large basketwork eels at Patience Seamount in Huon Marine Park (the only known deep-sea eel spawning aggregation worldwide).
This time, line fishing (power reel and rod) and towed camera imagery will be used to sample and survey the size of this eel population, and determine whether they are there to spawn.
The survey will also provide a snapshot of fish distributions, including Orange Roughy, on the seamounts.
"Our South-east marine parks are contributing to the recovery and resilience of offshore habitats and marine life around Tasmania and I am hopeful that encouraging data will emerge from this voyage," Jason Mundy said.
Very little is known of resilience and recovery dynamics in the deep sea, and repeat surveys such as this that track slow changes are rare in world oceans.
"The survey results will therefore be of global interest, providing important data on the nature and extent of changes in deep-sea communities," Dr Williams said.
"They will improve our understanding of how deep-sea ecosystems function, now and in the future with climate change."
The seamount corals survey involves 10 organisations: CSIRO, the National Environmental Science Program Marine Biodiversity Hub, Australian Museum, Museums Victoria, Tasmanian Museum and Art Gallery, NIWA (NZ), three Australian universities and Parks Australia.
Livestream from the ship
During the voyage the Investigator webcams will be livestreaming the view from the deck and the underwater sampling gear. See the daily blog website for the action above and below the water.
Blogging the seamounts
Blog posts covering all the action on the voyage are being featured daily on the Marine Biodiversity Hub 'Blogging the seamounts' website.
Media contact
Bryony Bennett: 0438 175 268, bryony@lightbox42.com.au