May 25, 2018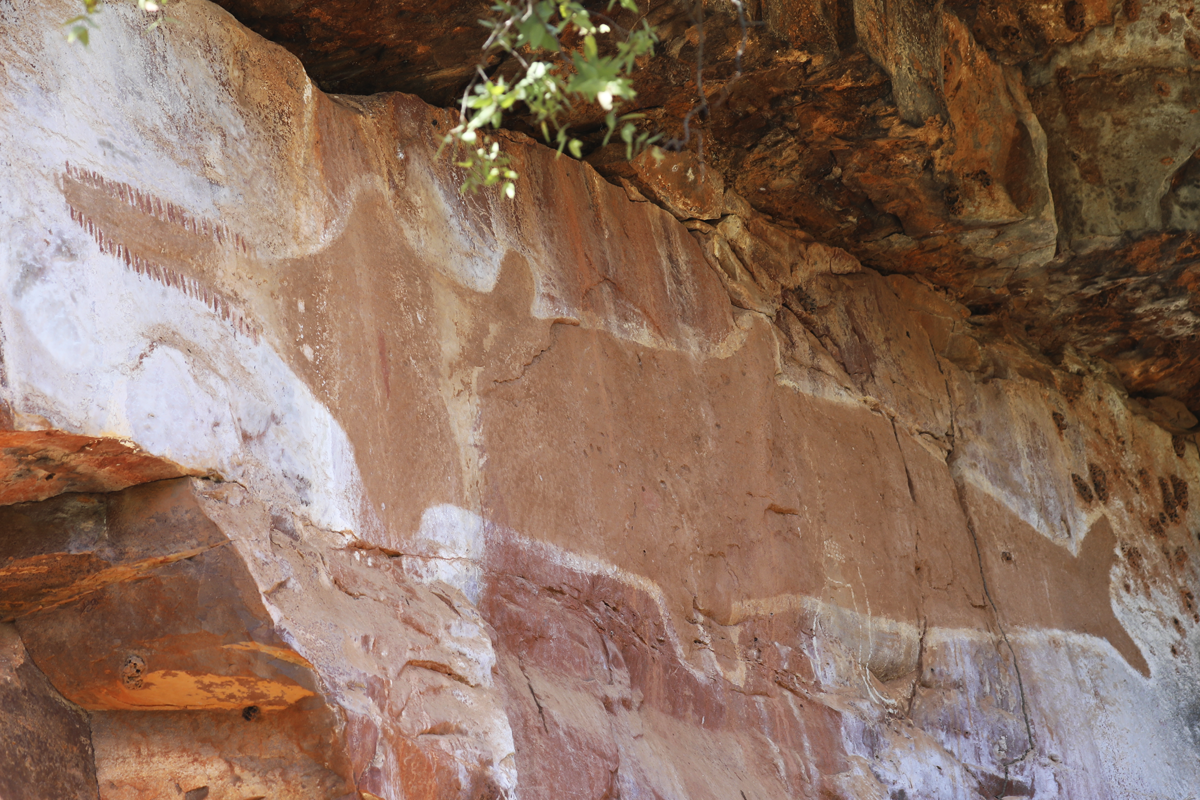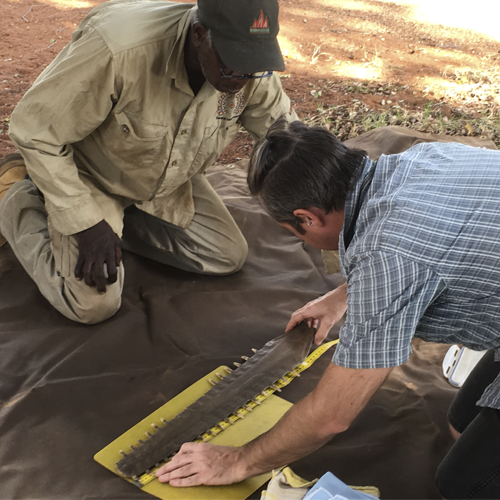 Knowledge of sawfish almost skipped a generation at Kalkaringi . . . then two showed up in legendary locations.
In early 2017, a 2.7-metre Largetooth Sawfish was caught by local woman Lisa Smiler at Wattie Creek, a tributary of the Victoria River near the township of Kalkaringi on the edge of the Tanami Desert.
Marine Biodiversity Hub researcher Peter Kyne of Charles Darwin University was amazed to hear the news of a sawfish being found so far inland: 800 kilometres south of Darwin and 500 km from the sea. He said Lisa's catch is the furthest inland that sawfish have ever been recorded in Australia.
Murnkurrumurnkurru (Central Land Council) ranger Phillip Jimmy, however, was not surprised, because as teenager he had seen sawfish depicted in rock art nearby.
Earlier this year, Dr Kyne visited Kalkaringi and sampled the remains of the sawfish for genetic diversity studies. During his visit, the Kriol version of the Hub's video 'Save a Sawfish' was screened by the Karungkarni Art and Culture centre and Kalkaringi Primary School, and community members shared sawfish knowledge and stories.
Dr Kyne was joined at Kalkaringi by Dr Felicity Meakins from the University of Queensland who is using linguistics to help track the path of the sawfish along the waterways of the Northern Territory.
They were taken to the narrow, rocky gorge on Revolver Creek where the sawfish rock art remembered by Phillip Jimmy is located. The painting is about half way up the gorge wall, and judging by the flood debris in the nearby eucalypts, still a metre or so above the most recent flood level.
Seeing the Critically Endangered species immortalised in this way was a special moment for Dr Kyne, particularly given Karungkarni Art manager, Penny Smith, explained that rock art is actually quite rare in the region.
Dr Meakins says the Gurindji name for sawfish – 'kunpulu' – is used in several unrelated languages along the Victoria River, suggesting the name has travelled with the fish and people's discussions of this fish with other groups downstream of Kalkaringi. Since the visit, numerous historical records of kunpulu from the region have been coming in.
All these clues are building an evidence base for managing sawfish habitat, and understanding the national and global importance of the Victoria River for Largetooth Sawfish.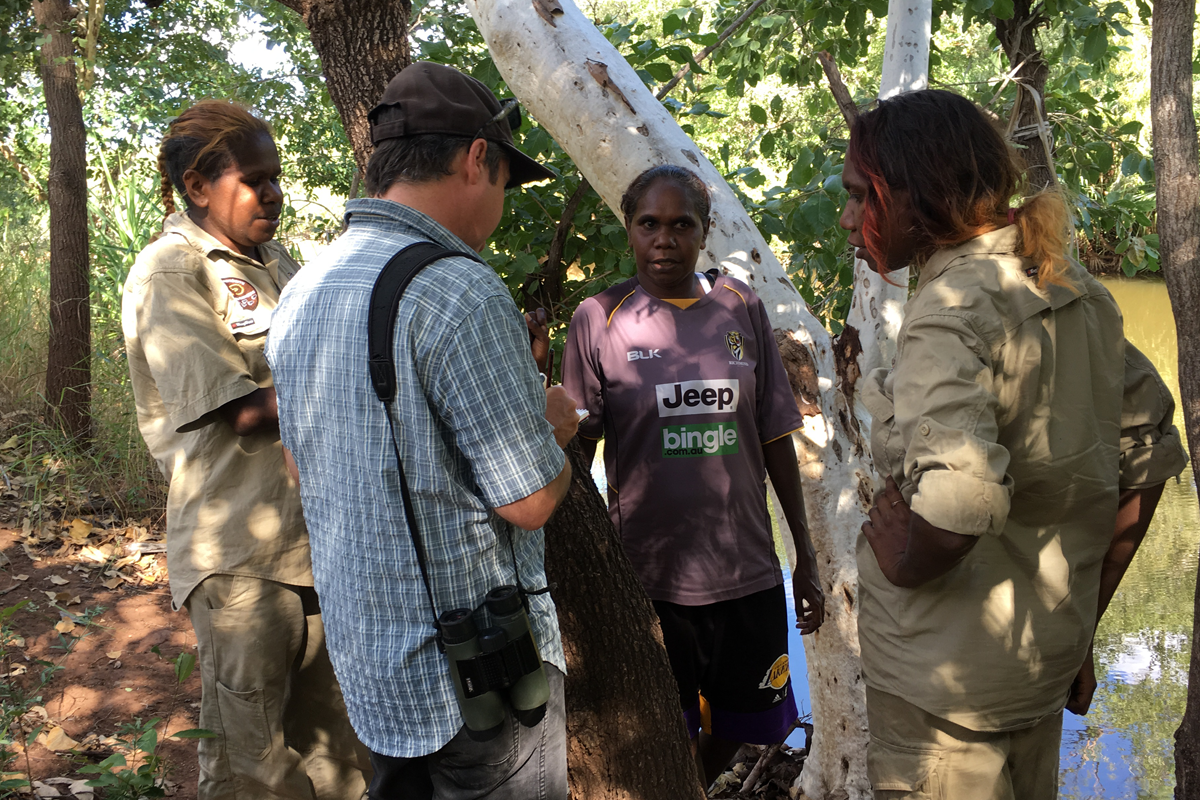 Related information
Making art, videos, signs and steps to save sawfish in Australia's northern rivers