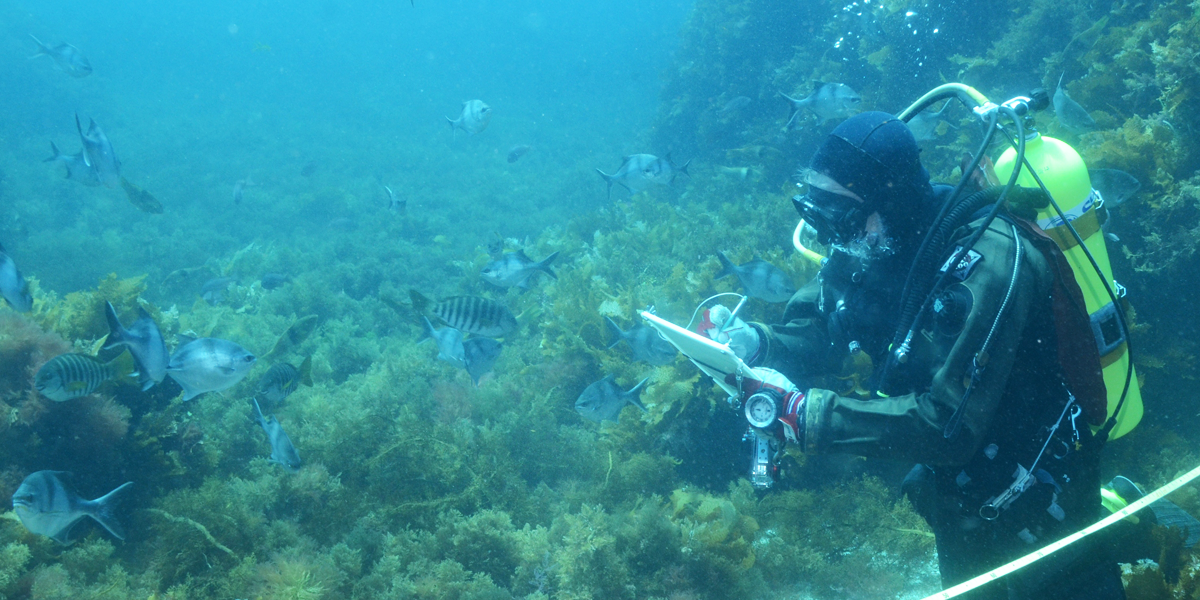 High quality, standardised monitoring data, ecological indicators, and data streaming protocols are key elements in effective marine and coastal conservation, management and reporting. This project is taking innovative approaches to improving these products and processes.
In this project, data will be integrated from Australia's three largest shallow-water monitoring programs: the Australian Institute of Marine Science Long Term Monitoring Program; Reef Life Survey; and the University of Tasmania Long Term Marine Protected Area Monitoring Program.
A research team will survey and map pollutants at inshore reef sites, and identify the impacts of major environmental pressures - sewage, heavy metals, fishing, rising sea temperature and introduced species - on reef communities.
Historical pressures will be tracked through the past 25 years by analysis of survey data and conceptual models generated to explain the underlying functional basis of pressures, and the effects of their interactions on resilience of shallow-water marine communities.
Sensitive ecological indicators, such as fish body size indices that correspond with the magnitude of fishing pressure, will be identified for use in a range of habitat and realms, and across all major marine ecological monitoring programs. Tipping points in relationships between reef communities and pressures will be identified for use as benchmarks of ecological condition.
The integration of data from reef monitoring programs Australia-wide will establish the largest national marine ecological dataset available for State of the Environment reporting, scientific analysis of biogeographic patterns and ecosystem function, and assessment and tracking of ecological impacts generated by human-related pressures.
Long-term datasets established in the project, including those generated by highly-trained citizen scientists participating in the Reef Life Survey program, will feed routinely into State of the Environment Reporting, and the Essential Environmental Measures initiative.
Related assessment capabilities will support marine and coastal biodiversity management by evaluating and quantifying the results of coastal zone regulations and planning (such as marine protected areas).
Related information