February 7, 2020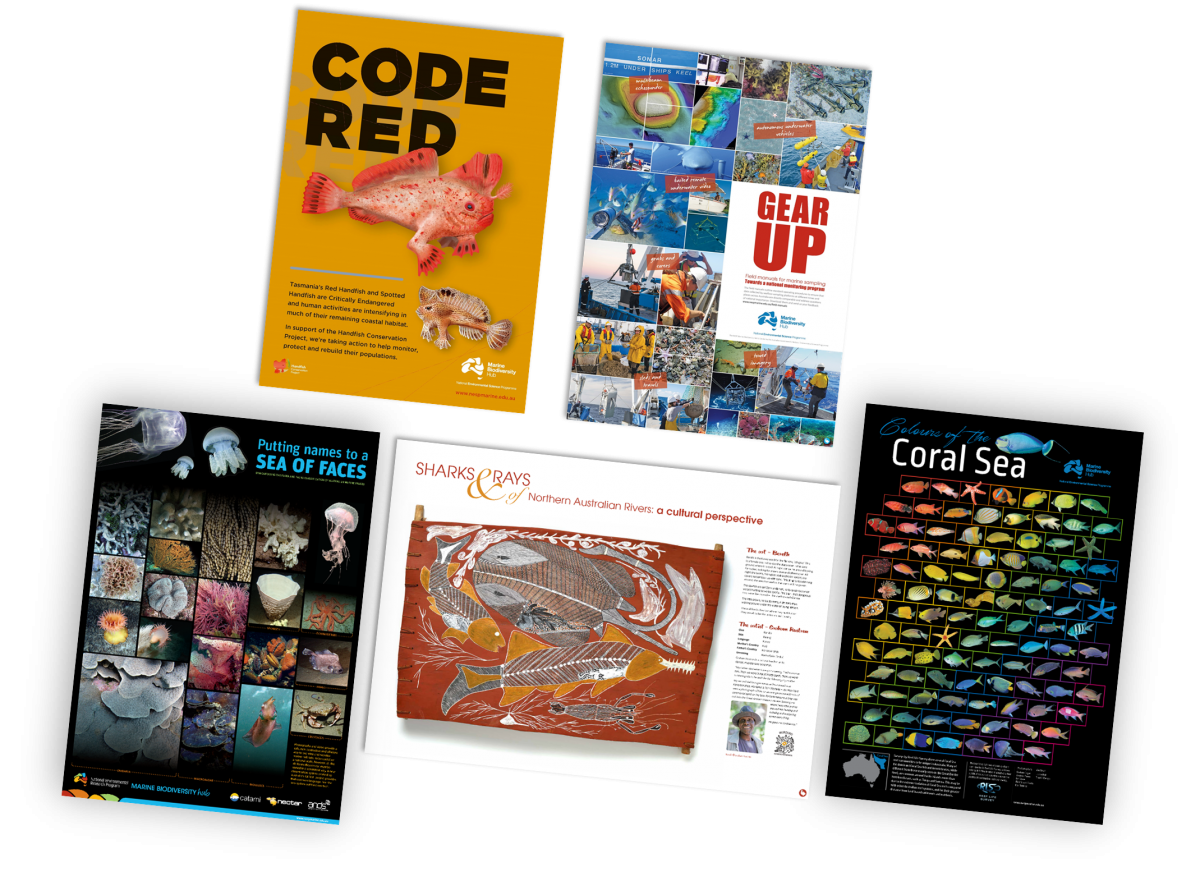 Brighten up your home, office or classroom with these colourful two-sided posters showcasing Marine Biodiversity Hub research.
Request a free copy of these posters (A2 size) and postcards.  For overseas destinations, we are only able to include one of each poster due to postage costs.  (For your information, you can download pdfs of the posters from the links above.)
Visit the  sawfish project webpages for resources such as videos, species information sheets and news stories.