February 7, 2020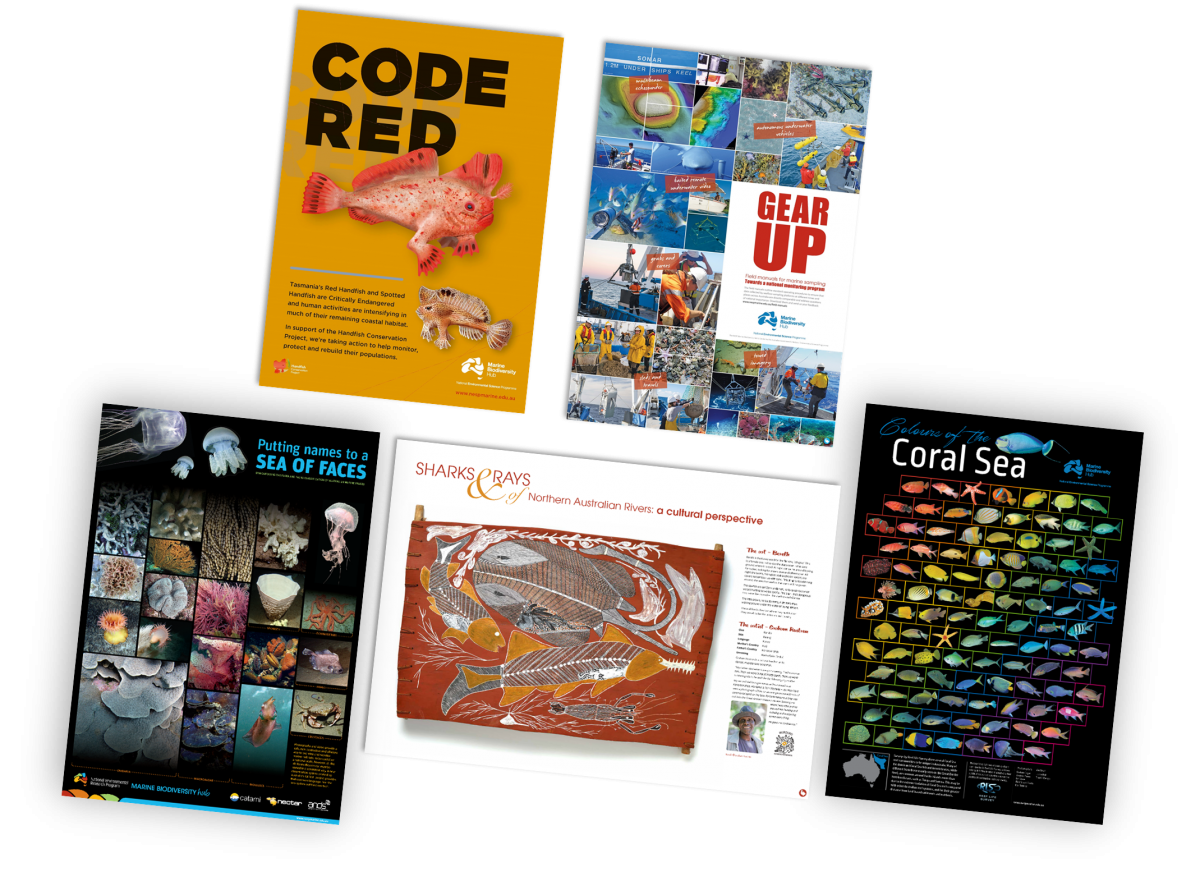 Brighten up your home, office or classroom with these colourful two-sided posters showcasing Marine Biodiversity Hub research.  PDF files of the posters can be downloaded from the links below.
Australian destinations: Request a free copy of these posters (A2 size) and postcards.
International destinations: Unfortunately we can no longer send posters overseas due to the completion of this program.