December 16, 2018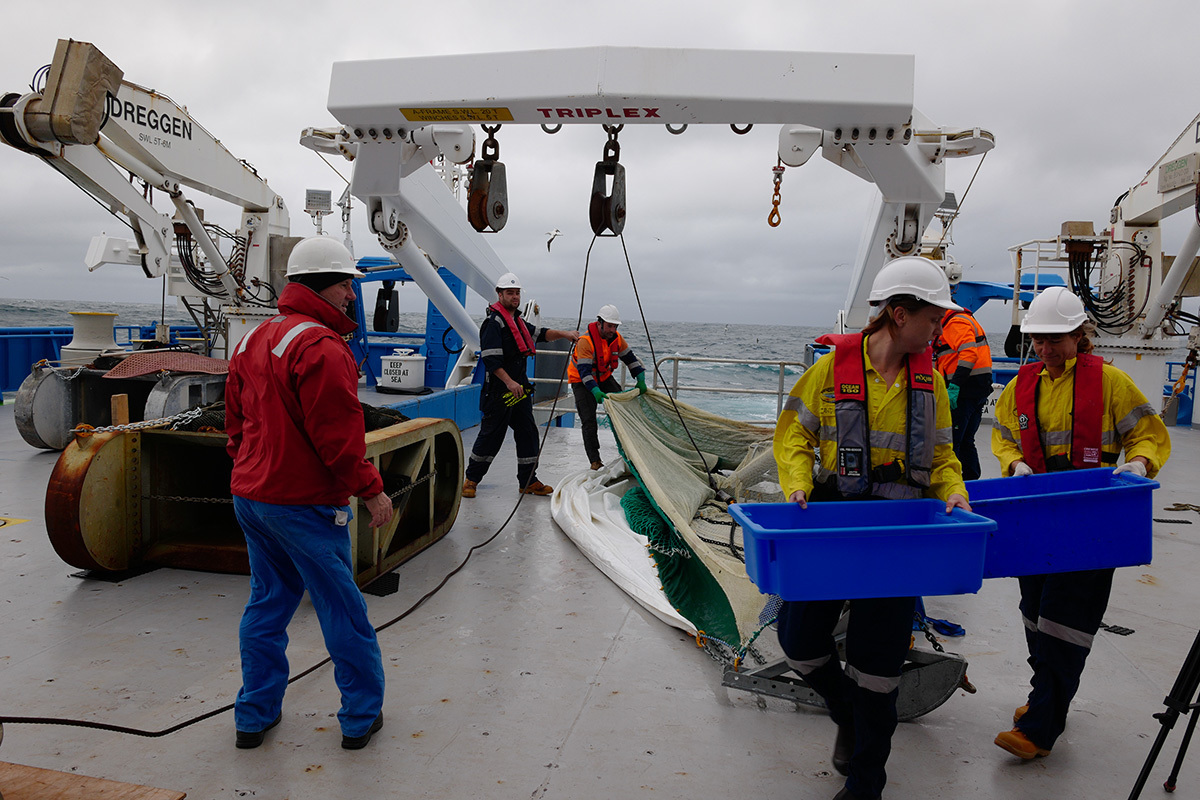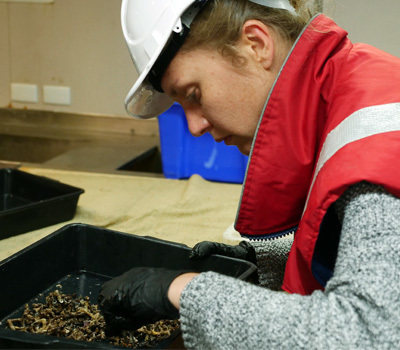 Day 24: Candice Untiedt, CSIRO
It's 23:30 on 11 December and a collection of biologists stand under the sheltered area on the Aft deck. We're fully kitted out in overalls, lumo vests, hard hats and boots, each with a bin in hand eagerly awaiting the arrival of the night's trawl. Our principal investigator and trawl master on the sunset shift, Alan Williams of CSIRO, has conducted this trawl on a seamount called Andy's Hill, a suspected recovery community in the Huon Marine Park, which was previously the site of bottom trawling for fish such as orange roughy.
The excitement on deck is palpable. We all chatter, to the soundtrack of the winch bringing the net closer, about what we would like to see come up in the haul today. Simon Grove from the Tasmanian Museum and Art Gallery (TMAG) would like some molluscs, no surprises there. Alexandra Weber from Museums Victoria puts in her brittlestar order, and several others cast their wishes. Of course, Kirrily Moore of TMAG and I would like to see some corals. We are particularly hopeful that one of the mystery fluffy yellow corals we've seen a lot of in the deep-tow camera footage are collected, but I would also really like to collect some of the bottlebrush gold corals, the group I am working on for my PhD, that we've also seen in the imagery.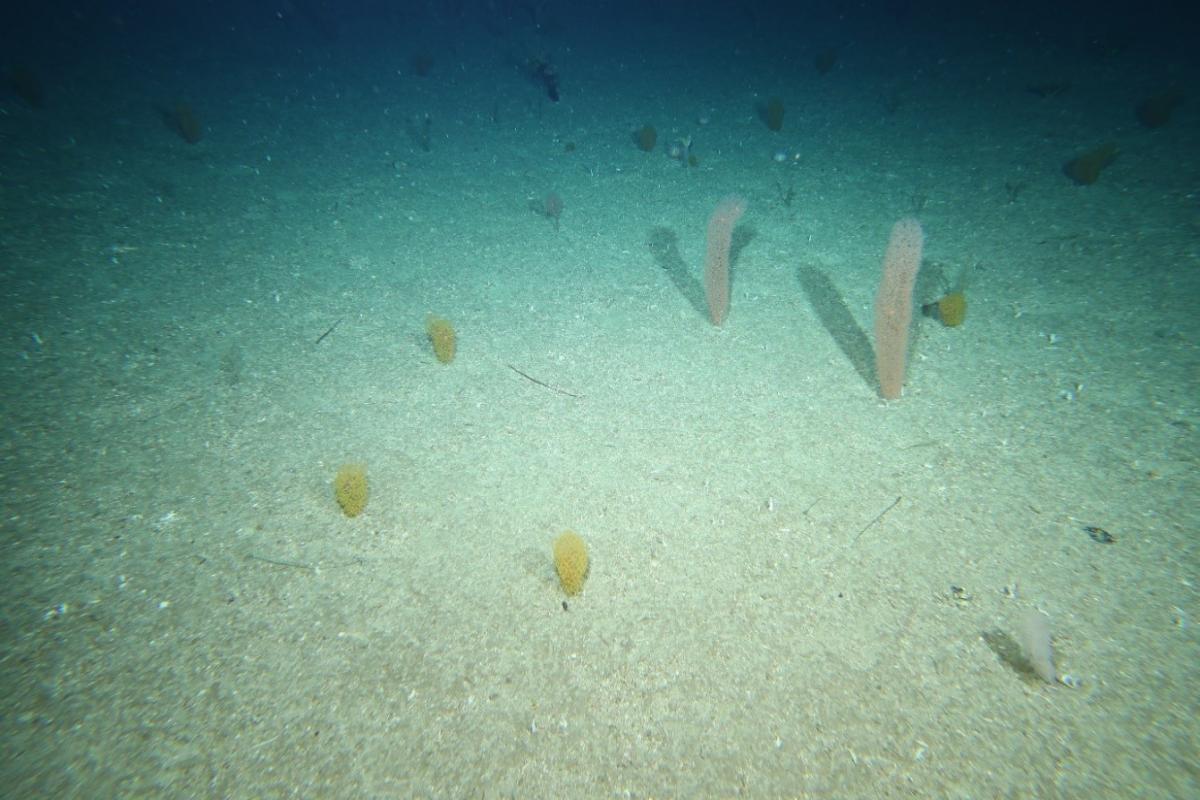 When we are not processing biological samples in the wetlab, super-star video annotator Kylie Maguire, parks manager Dave Logan and myself are ensconced in the image processing lab working on the video and stills imagery collected from our deep-tow camera system. The aim of this work is to map the distribution of coral reefs in the areas that we have surveyed and to generate quadrats of known area on the still images so that we can classify the substratum and count and identify all the animals in them. This is the crux of my work onboard and a critical part of my research: how can we accurately, or rather how accurately can we identify soft corals from imagery.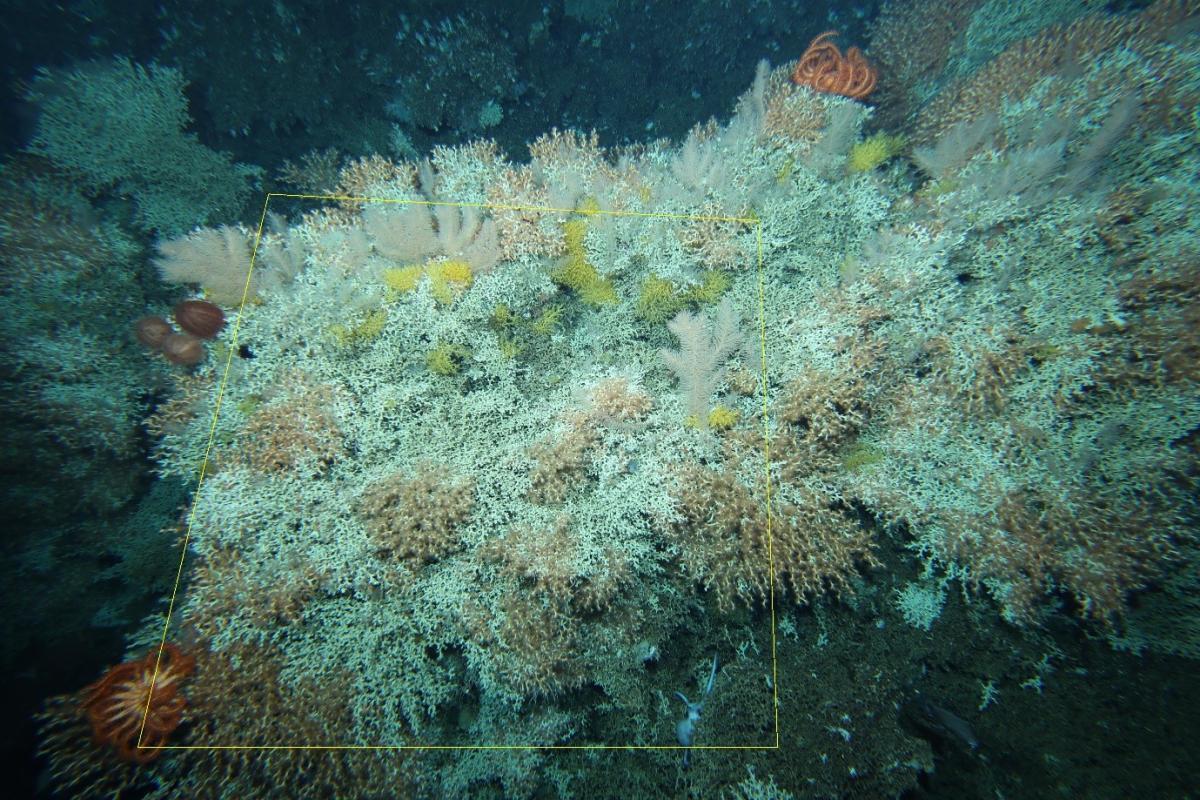 Finally, the trawl net emerges. There is a gold coral colony hanging onto the outside of the net and we have a taste of what's inside: the biggest haul of gold corals any of us has ever seen! Because of this collection we now know that one of those mystery fluffy yellow soft corals is actually a Chrysogorgia gold coral and those large bottlebrush colonies are another species in the same genus that we collected from this area in 2007. Making these links between collected specimens and images is vital to accurately assessing the biodiversity of Tasmanian seamounts and means that in the future we'll be able to assess if and how these communities change over time from imagery without having to make repeated collections.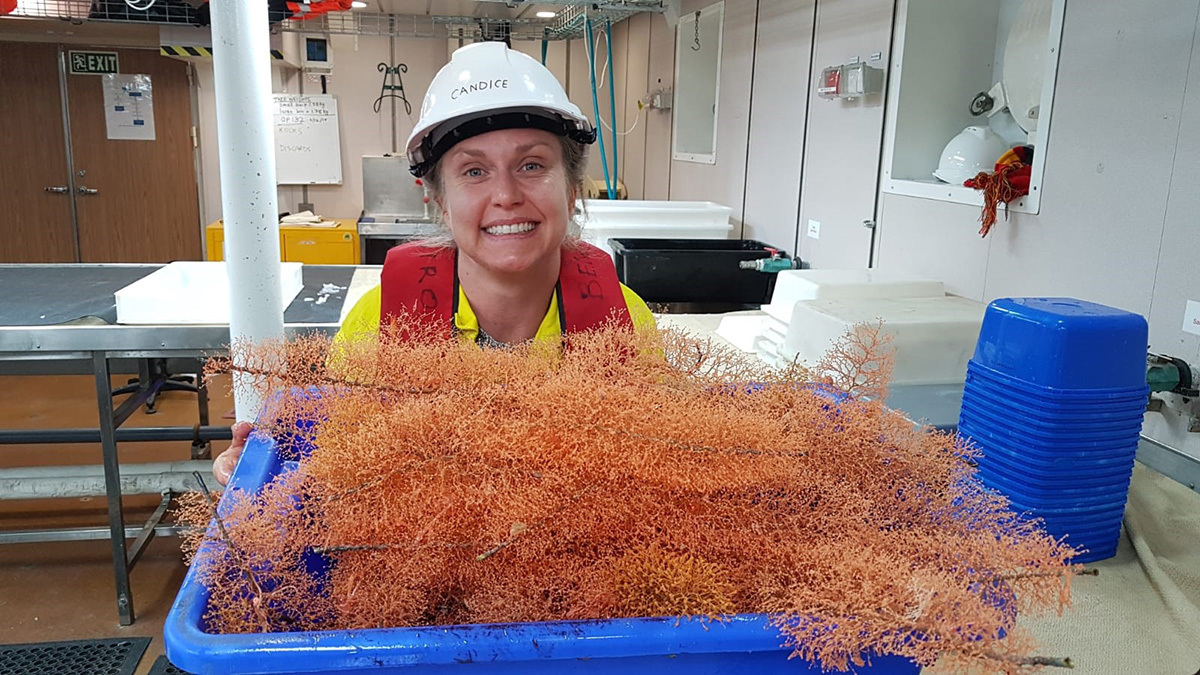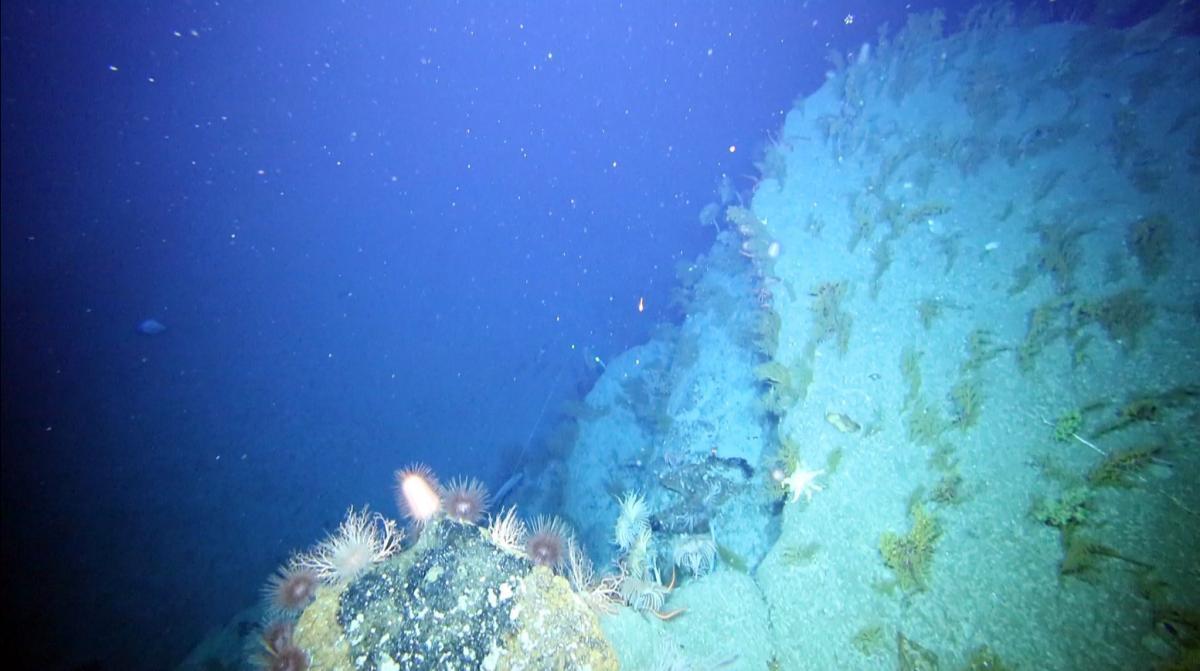 Voyage date:
Sunday, December 16, 2018