June 10, 2017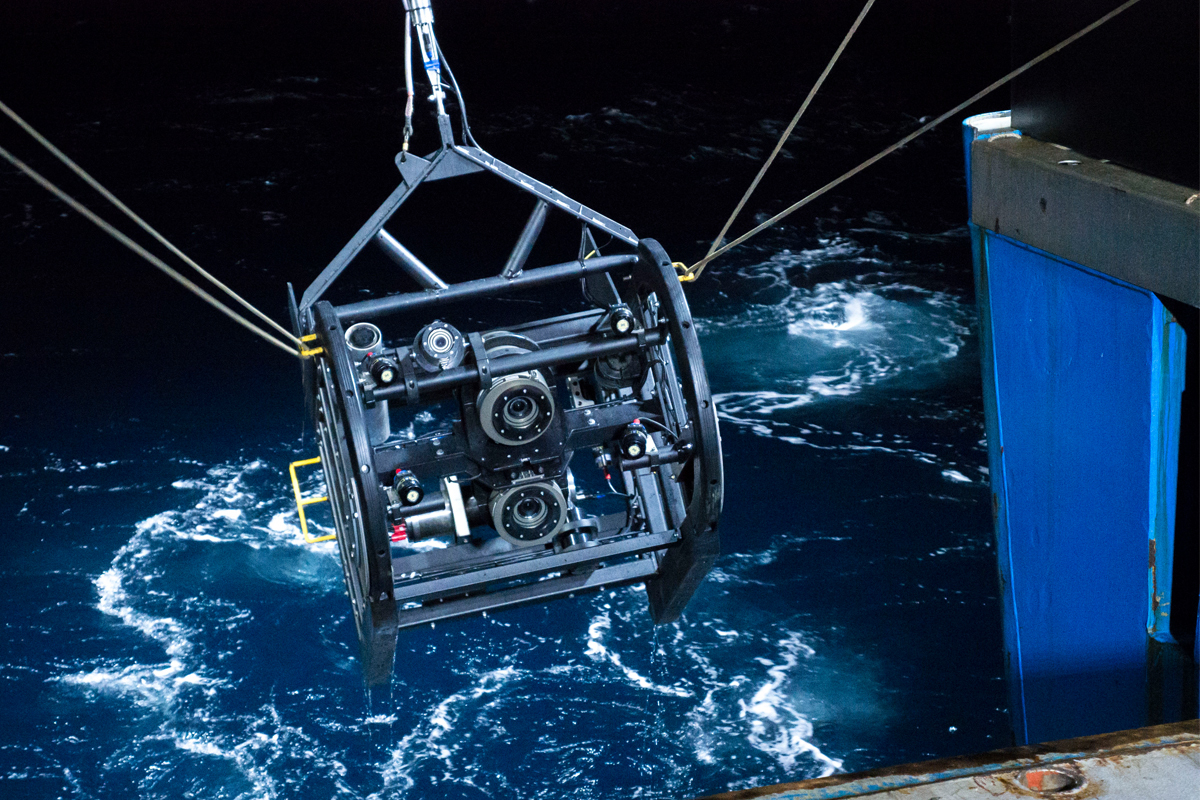 Day 27: Asher Flatt, onboard communicator
Not many people know what lies far beneath the surface of the ocean: indeed more people have landed on the surface of the moon than have been to the deepest point of our own planet. The ocean remains the final frontier, with more than 95% still unexplored! On the CSIRO RV Investigator voyage to Australia's eastern abyss, as well as bringing weird and wonderful creatures up from the depths, we're sending down cameras to record what lies far beyond reach of the sun.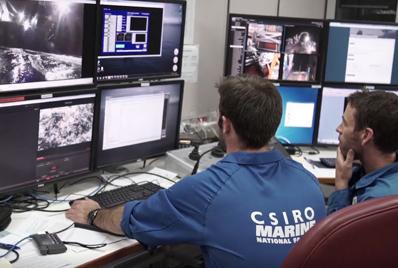 This video provides the first ever view of seafloor habitat at 2500 metre depths in the Freycinet Commonwealth Marine Reserve located off eastern Tasmania. The vision was recorded by the deep towed camera system on Investigator, not long after we began our northward voyage along the foot of Australia's continental slope. I have annotated the video with the names of some of the animals caught in the floodlights.
The deep towed camera system has not one, but two video cameras and a digital SLR stills camera set to take photographs at five second intervals. State-of-the-art navigational equipment gives constant readings of depth (an altimeter), pressure (another indicator of depth), and a USBL tracking beacon sends information on latitude and longitude to determine how far the camera rig is from the ship.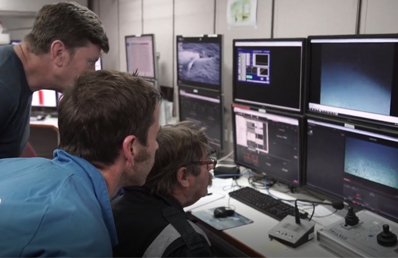 All this information is fed up from thousands of metres below the surface to a display for the camera 'pilots' onboard the ship. Ship to seafloor communication flows through six kilometres of fibre optic cable, which weighs in at some 1.8 tonnes, more than three times the weight of the rig itself. The depth of the camera system is adjusted using a giant control pad, much like playing a game of deep-sea Mario Kart, but with the serious goal of avoiding rocks, whales, or other large immovable objects.
Voyage manager, Brett Muir of CSIRO's Marine National Facility, says the camera system also enables scientists to accurately measure the animals and other features on the seafloor. A pair of green lasers with parallel beams produce two dots 100 mm apart on the imagery. (Green is not absorbed in seawater to the same extent as more typical red lasers.) This enables the size of any feature of interest to be estimated. In abyssal waters, however, larger animals are uncommon.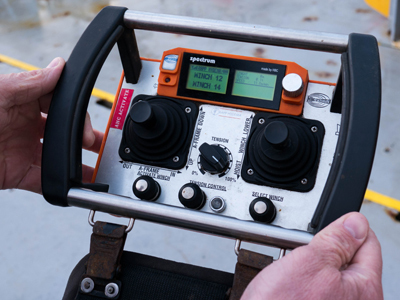 Brett says that on this voyage, the main aim is to get a feeling of unexplored abyssal seafloor habitats along the eastern coast of Australia. The camera tows are also used to plan other sampling operations, as some sampling equipment that is suited to soft muddy ground, and some can tolerate rougher, more rocky terrain.
See footage of amazing coral reefs at the shallow end of Freycinet CMR: Discovering black corals in Freycinet Commonwealth Marine Reserve.