June 1, 2017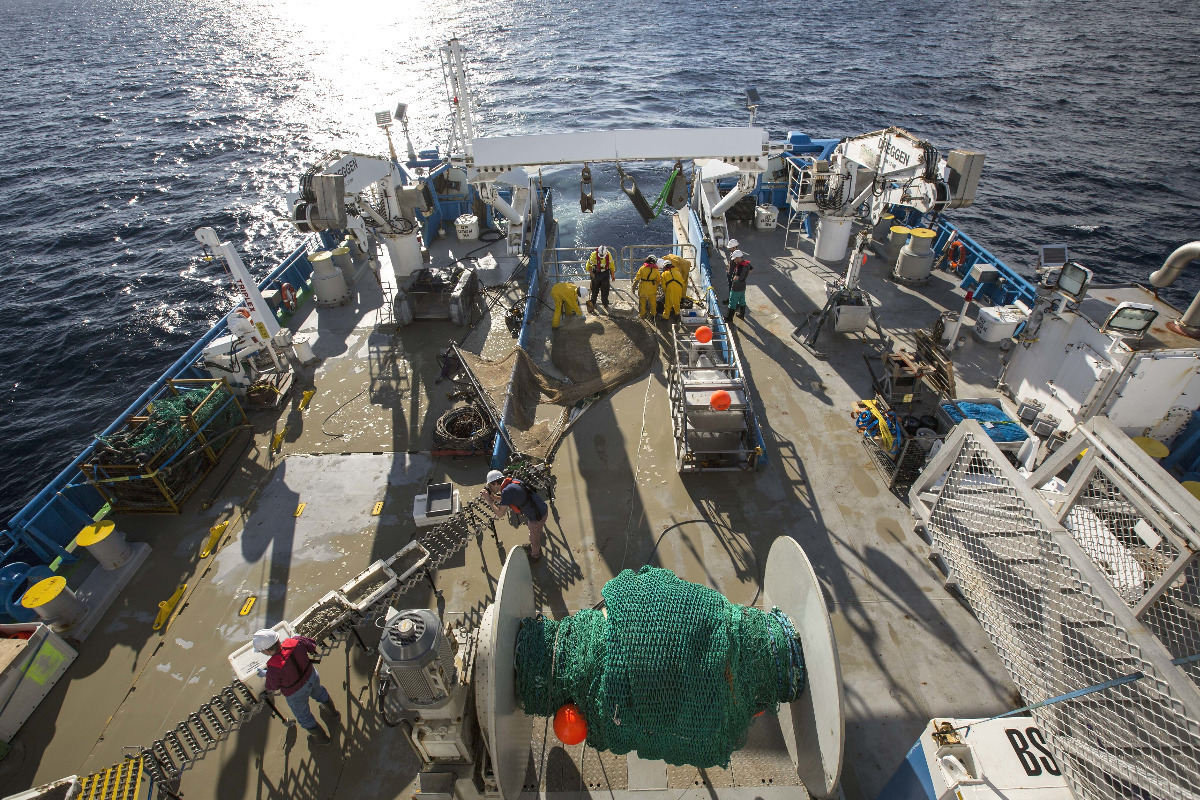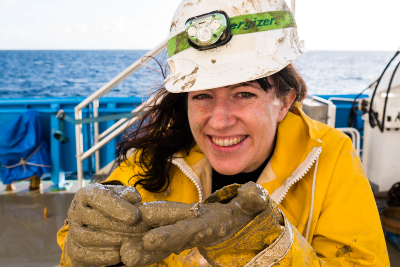 Day 18: Melanie Mackenzie, Museums Victoria
There is always a buzz of anticipation in the sheltered science workshop as we wait for the crew to call us out to the deck. What will this catch bring up from the abyss?  Golden corals? Sea cucumbers with shark-like fins? A strange faceless fish?
This time the trawl seemed to be coming up slowly and we realised why as the winch finally revealed the net – a huge mass of messy mud and tangled limbs and fins. We had prepared tubs with ice, seawater, trays and forceps to retrieve any animals, but this catch would need a new approach.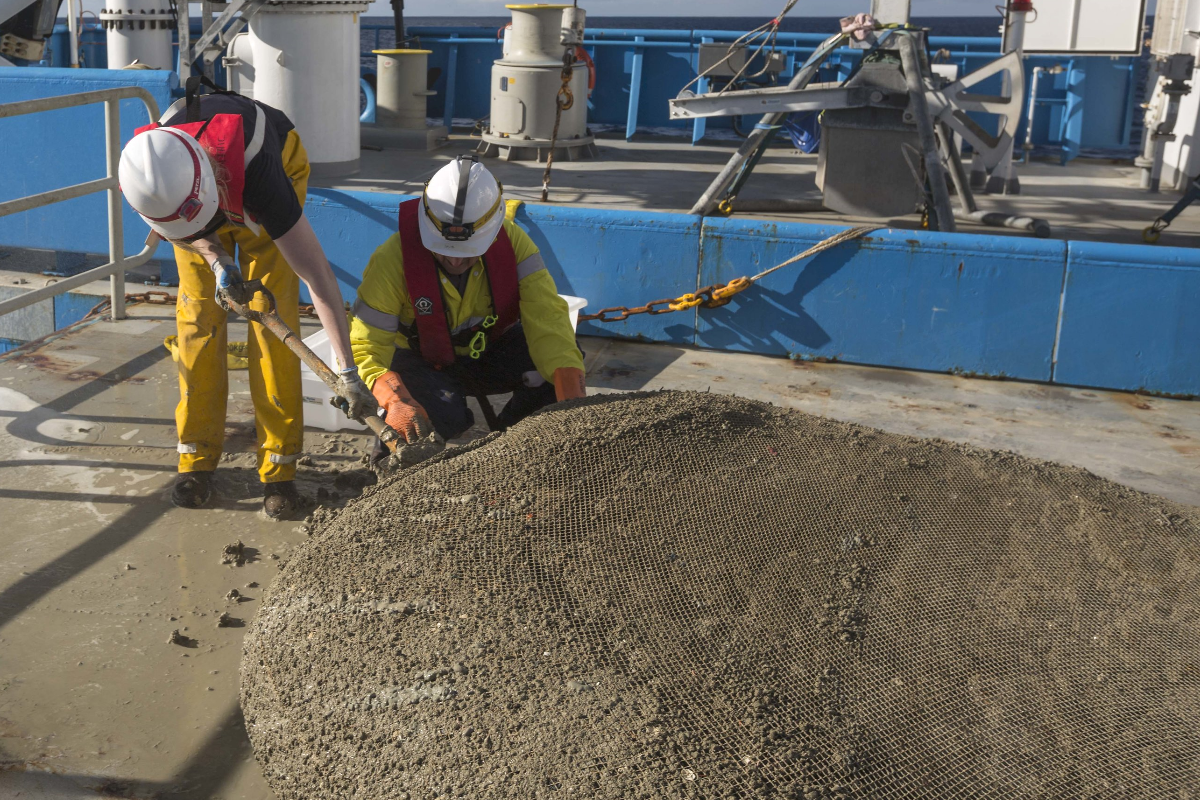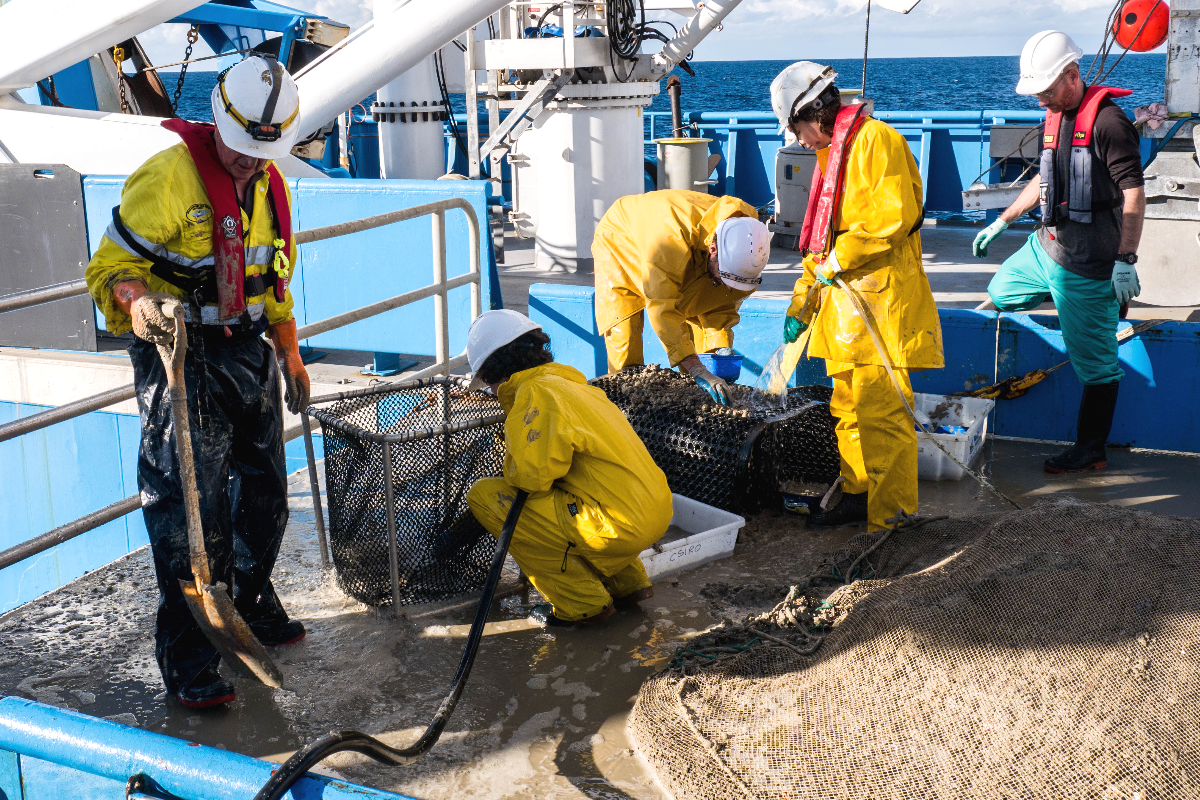 After some quick consultation we sprang into action.  Shovels, buckets, plastic containers, sieves, a foldable conveyor table, and most importantly Tina Molodstova and Lupita Bribiesca-Contreras with the seawater hoses.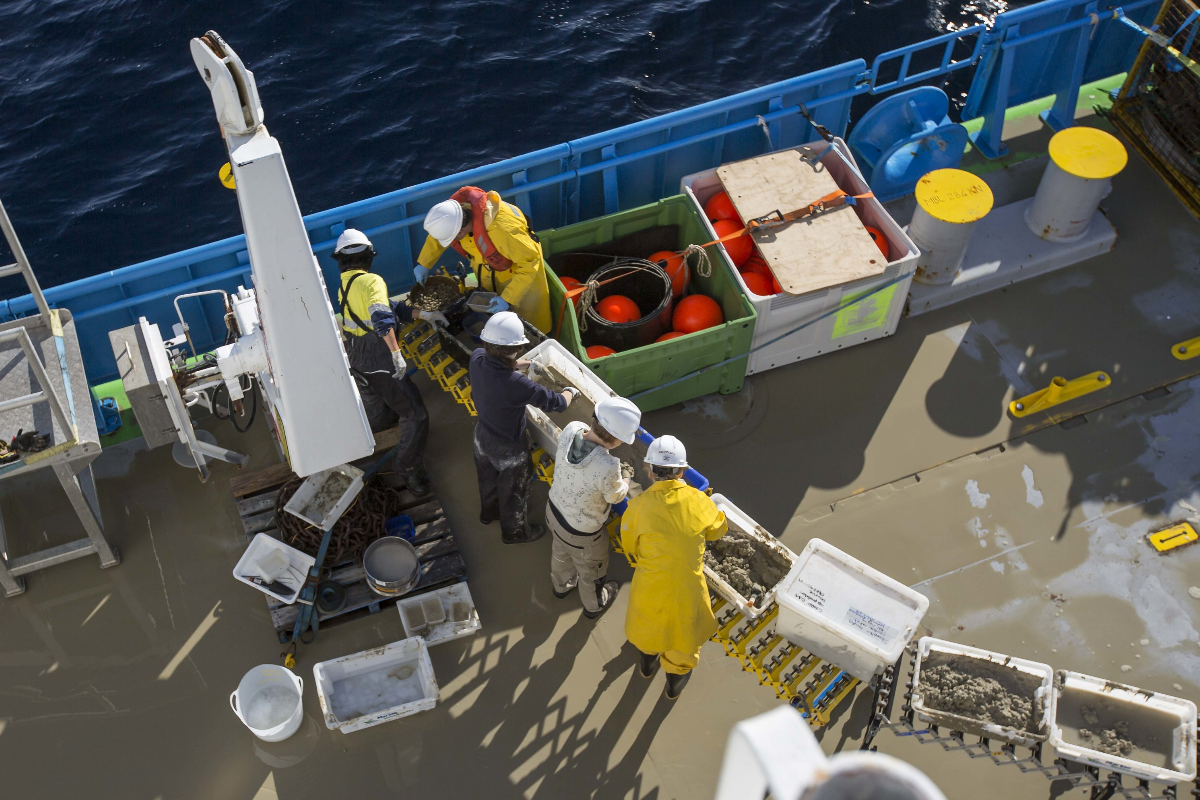 Little by little we emptied the net, filling tubs full of mud for people to sort and sieve through, and washing mud from the animals in the net – revealing spectacular colours and shapes.  
As luck would have it the trawl had come up just before shift change, so everyone pitched in to get specimens to the lab for processing as quickly as possible. The positive of getting so much mud? Animals were preserved in a cool 'mud cocoon' and many came up in very good condition.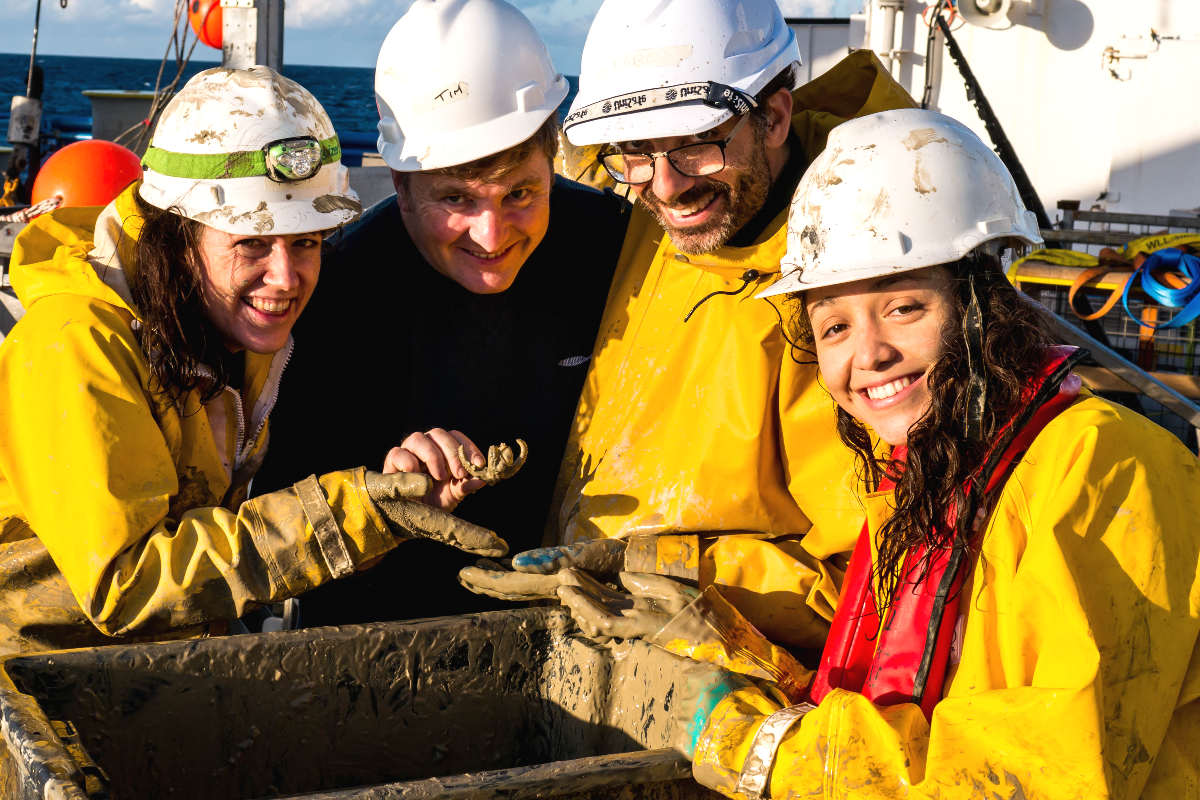 Thankfully conditions were also perfect for deck work – calm seas and the sun was shining, so after so much time spent inside, scientists revelled in the opportunity to get some fresh air, despite the need for a hose-down and perhaps an extra shower or two afterwards.
Here's hoping that abyssal mud is good for the skin.